Sunday, January 24th, 2016
Orlando, Florida
Sunny and 56 F
Hi,
Can you believe it?
I finished broadcasting Episode 23 of my Daily Quick Starter Live Show on Periscope last night!
Time flies by so quickly and now there are 23 episodes in the vault.
Up until now, I have been focusing that 5 to 15 minutes each night on whatever topic I thought would be most useful to all of you. Many of them are mindset related, because your mindset and attitude is the foundation that everything else is based on. It has gotten great feedback on Periscope, YouTube and Facebook.
However, you know me … I am always experimenting … so this week I will change it up!
I am going to focus on one important topic for the entire week, starting tonight!
This week's topic is "Choosing the Niche for your Online Business" … It's Niche Week!
That will also be the topic of my Webinar this week too!
By the end of the week, you will know everything you need to know about picking a great niche to concentrate your online business on. Most of you have been pigeon-holed into the "making money online" niche just because that is what you came online looking to do. That does not mean that it has to be your niche!
So join me tonight for Episode 1 of Niche Week on the Daily Quick Starter Show! Install the Periscope app on your smart phone in the Apple app store or Google Play. I love to have live viewers while I am broadcasting asking questions and giving feedback. My username on Periscope is websbest
Also make sure you follow me on Twitter and Facebook because I post there at the start of every live broadcast.
[10 Credits] Click to See My Twitter Feed

[10 Credits] Click to See My New Facebook Page

Take action today to SUPERCHARGE YOUR SUCCESS!
Here are Sunday's guaranteed bonuses for surfing at TopTierTraffic:
– Surf 25 Pages for 1,000 Text Ad Credits
– Surf 50 Pages for 25 Bonus Traffic Credits
– Surf 100 Pages for 1,000 Position Points
– Surf 200 Pages for 5,000 Position Points
– Surf 300 Pages for 10,000 Position Points
– Surf 500 Pages for 200 Bonus Traffic Credits
[10 Credits] Click to Surf at TopTierTraffic

You also have credits in your email inbox.
[10 Credits] Click to Check Your Credit Emails

Thanks for all of your support.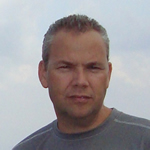 Matthew
P.S. – Need More Credits? How about 10,000 Traffic Credits for only $10. That will get you 5,000 website visitors or let you email up to 100,000 members with your message.